Dining at AST Surf Hotel is a unique experience where you will feed all your senses.
AST El Salvador in Punta Roca offers two restaurants to enjoy fresh specialties on seafood, cold and tasty drinks, and all the best of the local cuisine.
On the third-floor guest can enjoy a unique place at our RoofTop Bar overlooking the Pacific Ocean. This is our chill out spot, where guest can taste any of our specialties, get a cold drink while enjoying amazing views of the ocean. Our chef is an expert on cooking the fresh catch that the local fishermen get every day. Every morning before going surfing at the RoofTop we serve the early bird surfer's breakfast, including fresh Salvadorian coffee, local bakery, and fresh tropical fruit. Early bird breakfast is a serve yourself style set up and is available from 5:00am – 7:30am
To enjoy closer to the ocean we have a seaside restaurant right on the waterfront, here you can get any of our specialties while enjoying how the waves break on the beach. Here guest can enjoy meals and drinks either on the seaside restaurant or on the pool side area. This is the perfect set up to enjoy meals and drinks with the company of friends and family. Besides amazing meals and tasty drinks we also offer gourmet Salvadorian coffee and desserts.
In our facilities we provide High Speed free WIFI for our guests, so working or staying in contact with your loved ones will never be a problem while staying with us.
Most of the ingredients we use to prepare meals are locally grown. In our restaurant we serve the freshest and finest ingredients.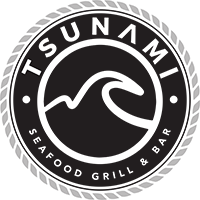 Restaurant and bar service schedule from Monday - Sunday
Restaurant
Breakfast From 7:30am – 10:30am
Lunch – Diner from 11:00am – 9:00pm
Bar
From 11:00am – 9:00pm